Desserts
Hang onto that fork – you're not gonna want to quit now
Chocolate Brownie Addiction
Hot, hot, hot! A deluxe brownie made with Ghirardelli®, served with a scoop of vanilla ice cream and generously drizzled with a Ghirardelli® chocolate sauce.
Monster Cookie
A larger than life chocolate chip cookie served hot and straight from the oven, with a scoop of vanilla ice cream and topped with Ghiradelli® chocolate sauce.
Apple Crisp
The perfect blend of Granny Smith apples, brown sugar, and cinnamon crumbles baked until golden brown. Topped with vanilla ice cream and drizzled with brandy butter sauce.
Boston's Hot Brandy Cream Pie*
Our signature Boston Cream Pie smothered in brandy butter, drizzled with Ghiradelli® chocolate sauce, and baked to perfection. Also available Original Style served chilled with rich chocolate icing.
Boston's Cheesecake
Our traditional cheesecake piled high on a graham cracker crust and drizzled with your choice of cherry or strawberry topping.
---
What's it gonna be?
You have not selected a location. To see pricing information and local menu listings, please choose the nearest location.
At Boston's, we've gone out of our way to make sure there's something to satisfy every kind of appetite. With nearly a hundred quality items in our menu prepared daily with the freshest ingredients available — including our famous pizzas, pastas, burgers, wings, and more — it might be hard to choose, but it's impossible to end up hungry. Download our menu below, visit us soon, and enjoy everything we have to offer. We've gotcha covered.
DISCLAIMER
Menu items may vary by location and might not be available at your nearest Boston's.
Download nutrition guides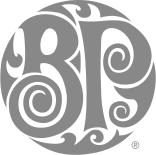 ®© BP International Rights Holdings Inc. 2016 ("BPIRH"). All Boston's the Gourmet Pizza trademarks are owned by BPIRH and are duly licensed by Boston Pizza Restaurants, LP in the United States.