Gourmet Pastas
Get tangled up in the tastiness.
All pastas are served with a breadstick.
Add a House or Caesar Salad for an additional charge.
Spicy Chicken & Broccoli Alfredo
Chicken, broccoli, and penne pasta tossed generously in a creamy Cajun Alfredo sauce with roasted garlic, sun-dried tomatoes, and Parmesan cheese.
Twisted Mac & Cheese
Our spin on the ultimate comfort food. Spiral pasta tossed in rich queso, made with cheddar cheese and creamy Alfredo sauce, topped with Parmesan bread crumbs and baked until golden brown.
Add Chicken
Add Spicy Italian Sausage
Add Meatballs
Baked Sausage Tortelloni
Spicy Italian sausage, mushrooms, and cheese tortelloni baked in the oven with our signature pomodoro sauce and mozzarella cheese.
Garlic Shrimp Pasta
A light blend of fresh garlic and shrimp, red onions, diced tomatoes, Parmesan cheese, and oregano served over bucatini pasta.
Baked Lasagna
A hearty classic, made in-house, featuring layers of pasta filled with ground beef and ricotta cheese and topped with our signature pomodoro sauce and mozzarella cheese.
Mama Meata® Bow Tie Pasta
Our famous meat lover's pizza made pasta style! Matchstick cut pepperoni, spicy Italian sausage, meatballs, and bow tie pasta tossed in a Bolognese sauce and topped with Parmesan cheese.
Shrimp Tortelloni
Cheese tortelloni and sautéed shrimp with broccoli, green onions, and tomatoes tossed in garlic butter and a rosemary-chipotle sauce.
Veggie Chicken Pasta
Grilled chicken mixed with red and green bell peppers, diced tomatoes, and penne pasta tossed in olive oil and fresh garlic. Finished with fresh cilantro.
Baked Bucatini & Meatballs
A big bed of bucatini pasta and meatballs smothered in pomodoro sauce, fresh tomatoes, garlic, and basil, then baked with mozzarella and cheddar cheeses.
Create Your Own Pasta
Choose your pasta and sauce to create a perfect meal. Then add any of our extras to make it your own!
Pasta:
Spiral Sauce:
Alfredo
Bolognese
Pomodoro
Rosemary-Chipotle
Extras:
Baked with Mozzarella
Cajun Shrimp (6)
Garlic Shrimp (6)
Grilled Chicken
Grilled Salmon
Spicy Italian Sausage
Meatballs (2)
---
Consuming raw or undercooked meats may increase your risk of foodborne illness.
What's it gonna be?
You have not selected a location. To see pricing information and local menu listings, please choose the nearest location.
At Boston's, we've gone out of our way to make sure there's something to satisfy every kind of appetite. With nearly a hundred quality items in our menu prepared daily with the freshest ingredients available — including our famous pizzas, pastas, burgers, wings, and more — it might be hard to choose, but it's impossible to end up hungry. Download our menu below, visit us soon, and enjoy everything we have to offer. We've gotcha covered.
DISCLAIMER
Menu items may vary by location and might not be available at your nearest Boston's.
Download nutrition guides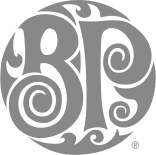 ®© BP International Rights Holdings Inc. 2015 ("BPIRH"). All Boston's the Gourmet Pizza trademarks are owned by BPIRH and are duly licensed by Boston Pizza Restaurants, LP in the United States.