Lunch
A medley of our greatest hits, specially sized and priced for when you're on the go.
Served from 11 a.m. - 3 p.m. Monday - Friday.
Add a House or Caesar Salad for an additional charge.
Caprese Thin Crust
Love Caprese salad, but always felt like it was missing something? Put it on a pizza! Enjoy juicy tomatoes, sliced mozzarella cheese, garlic, and freshly shredded Parmesan topped with balsamic glaze and fresh basil.
Sliders
Your choice of two sliders served with seasoned french fries.
Bacon Cheeseburger*
Buffalo Chicken
Barbecue Pulled Pork
Twisted Mac & Cheese
Our spin on the ultimate comfort food. Spiral pasta tossed in rich queso, made with cheddar cheese and creamy Alfredo sauce, topped with Parmesan bread crumbs and baked until golden brown.
Boston's Burger*
Our juicy, half-pound burger seasoned with our special blend of spices and served with lettuce, tomatoes, red onions, pickles and mayonnaise on a toasted bun.
Grilled Chicken Sandwich
Grilled chicken breast, mozzarella cheese, lettuce and tomatoes served on a toasted bun with chipotle aioli.
Nooner
An individual, one-topping pizza served with your choice of a House or Caesar Salad.
Mama Meata® Calzone
Looking for a hearty lunch? You can't go wrong with spicy Italian sausage, pepperoni, marinated mushrooms, and a combination of Fontina, mozzarella, and ricotta cheeses folded inside our handcrafted pizza dough, and baked until golden brown. Served with a side of pomodoro sauce.
Mediterranean
Fresh mixed greens with Kalamata olives, sun-dried tomatoes, and red onions tossed with lemon vinaigrette dressing and topped with feta cheese and roasted red bell peppers. Served with our signature Parmesan pizza bread.
Baked Lasagna
A lunch size portion of our Baked Lasagna, made in-house and served with a breadstick.
Unlimited Soup & Salad
Your choice of a House or Caesar salad partnered with a hot bowl of today's soup. Did we mention it is unlimited?
---
*Our burgers are cooked to order from medium to well-done. Consuming raw or undercooked meats may increase your risk of foodborne illness.
**Bacon Cheeseburger sliders are cooked to well-done.
What's it gonna be?
You have not selected a location. To see pricing information and local menu listings, please choose the nearest location.
At Boston's, we've gone out of our way to make sure there's something to satisfy every kind of appetite. With nearly a hundred quality items in our menu prepared daily with the freshest ingredients available — including our famous pizzas, pastas, burgers, wings, and more — it might be hard to choose, but it's impossible to end up hungry. Download our menu below, visit us soon, and enjoy everything we have to offer. We've gotcha covered.
DISCLAIMER
Menu items may vary by location and might not be available at your nearest Boston's.
Download nutrition guides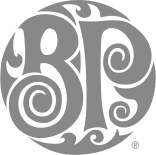 ®© BP International Rights Holdings Inc. 2015 ("BPIRH"). All Boston's the Gourmet Pizza trademarks are owned by BPIRH and are duly licensed by Boston Pizza Restaurants, LP in the United States.