Salads
The green stuff isn't just for decoration.
Salad Dressings:
Bleu Cheese
Caesar
Citrus Cranberry Vinaigrette
Fat Free Balsamic Vinaigrette
Honey Mustard
Lemon Vinaigrette
Oil & Vinegar
Ranch
Reduced Calorie Italian
Santa Fe Ranch
Santa Fe
Your choice of grilled chicken breast or steak* on fresh mixed greens tossed with our Santa Fe ranch dressing. Topped with black beans, tomatoes, cheddar cheese, black olives, sour cream, and guacamole.
Chicken Caesar
Thinly sliced grilled chicken breast, crisp romaine lettuce, shredded Parmesan cheese, and croutons all tossed in our Caesar dressing.
Salmon Caesar
Grilled Steak* Caesar
Mediterranean
Fresh mixed greens with Kalamata olives, sun-dried tomatoes, and red onions tossed with lemon vinaigrette dressing and topped with feta cheese and roasted red bell peppers. Served with our signature Parmesan pizza bread.
Boston's Cobb
Grilled or crispy chicken with fresh mixed greens, generously topped with cheddar and mozzarella cheeses, shredded carrots, bacon, tomatoes, sliced egg, and toasted pecans. Tossed in your choice of dressing.
Spinach & Cranberry
Fresh baby spinach, sliced mushrooms, red onions, dried cranberries, candied pecans, and feta cheese tossed with our citrus cranberry vinaigrette.
---
*Steak grilled to medium. Consuming raw or undercooked meats may increase your risk of foodborne illness
What's it gonna be?
You have not selected a location. To see pricing information and local menu listings, please choose the nearest location.
At Boston's, we've gone out of our way to make sure there's something to satisfy every kind of appetite. With nearly a hundred quality items in our menu prepared daily with the freshest ingredients available — including our famous pizzas, pastas, burgers, wings, and more — it might be hard to choose, but it's impossible to end up hungry. Download our menu below, visit us soon, and enjoy everything we have to offer. We've gotcha covered.
DISCLAIMER
Menu items may vary by location and might not be available at your nearest Boston's.
Download nutrition guides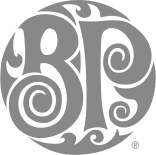 ®© BP International Rights Holdings Inc. 2015 ("BPIRH"). All Boston's the Gourmet Pizza trademarks are owned by BPIRH and are duly licensed by Boston Pizza Restaurants, LP in the United States.